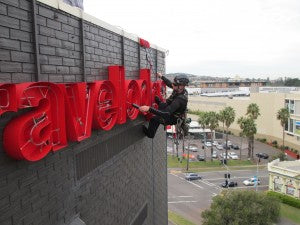 Servicing Your Neon Sign
You finally got the neon sign you have always wanted. It is of your favorite sports team, beer purveyor, whatever and you now possess it. The problem is that all good things can come to an end if they are not properly maintained. So, you seek some advice on properly maintaining your cherished memorabilia.
Well it is as easy as it sounds. Of course there are options to sign maintenance depending on the size, expense and what you want to spend. So, following are some tips on how to service the clock, sign you have purchased and turn it into an heirloom your children's children can enjoy when you are long gone.
Protect It From Breakage
Some bar and pool room signs are large and expensive. By putting the neon signs behind plastic or away from guests who could imbibe too heavily, you further ensure the safety of the neon and the guest.
Leave It Turned On
Everything has a shelf life whether it is food or a neon sign. Though it is not as perishable as a food item, The transformers that power the neon signs can go bad after time. To properly maintain the sign, it is best to allow it to remain on all of the time. The reason for this is that more energy is required to warm up the glass and cause the reaction that allows the gas to glow. You won't lose any of the glow, but you could cause damage to the power supply. Just leave it on and you avoid this issue. If this is a business neon sign will also be working for your 24/7 to advertise your company and make passerby's aware of your location.
Clean Your Sign
Keeping you neon sign clean and free of dust and dirt will ensure is shines brightly year after year. Be sure to always unplug your neon sign when handling. Next, use a feather duster or a very soft cloth to dust off your sign. Never use a cleaning solvent or water to clean your neon sign. In outdoor neon signs, remove any debris that may conductive power between high voltage connections and grounded metal. Ensure drain wholes are not blocked to allow moisture to flow away. Take this time to check all the wire connections to make sure nothing has come loose and that the end caps are in place.  Loose connections or exposed GTO wires can cause the electricity to arc across sign mounting surface, not to mention creating a safety hazard. Wiring connections in electrical panel or branch circuit can become corroded if moisture builds up. These conditions can exist particularly in an older outdoor installations.
Buy a Service Plan
Many larger cities have companies that will build stock and supply a fish tank. They place it in your location and then they sign a service contract with the owner that guarantees the tanks continued safety and maintenance. There are sign companies that design large neon installs in the same way. Whether the sign company is coming to your business to build your sign or you purchase it from them, think about signing a service agreement so that they are responsible for maintaining it. This can be particularly useful when the sign large or high out of reach.
---