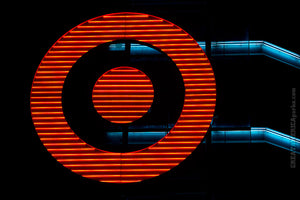 Perks Of Using Neon Lights on the Street
The electrifying and innovational concept of neon lights was introduced to the world in the early 1920's and traditional marketing methods soared to another level. In the year 1923, a French company in the United States called Claude Neon owned by Georges Claude, introduced the world to neon gas signs. In the same year, the first neon sign was installed at a Packard car dealer in Los Angeles City at a cost of $24,000.
Since this early installation of neon, the concept has boomed due the many advantages neon offers over other types of signage. Even today, neon sign age holds it ground, despite what competing industries such as LED would have you believe. Some of the very prominent benefits of using neon lights are as follows:
Catchy Appearance for Consumers
The neon signs used today are infused with miscellaneous noble gases like helium, and neon that have the characteristic of producing a diverse variety of colors which is not possible with simple lights. These lights can be viewed from a farther distance no matter what the color. This is why neon lights are so attractive for consumers as they can't help but notice the colorful sign boards. You hardly ever miss them as you look at the dazzling display of neon lights. Just take Broadway in New York or the Fremont Street of Las Vegas. They are just as beautiful and artistic as the fireworks on the Fourth of July.
Sign of Popular Trademarks
Neon lights have the potential benefits of not only attracting onlookers, but also adding to the image of the product or company. The eye-catching displays create a psychological impact on the mind, by luring the customers and to make them think that "this is their best choice". Many national companies continue to select neon in their newest installations including: Target, Old Navy, Bass Pro Shop, Ramada, Red Lobster and Bennigan's  to name but a few. 
Customizable Characteristics
Neon can be used extensively to serve different purposes because of its customizable characteristic. It can be bent to form different shapes, letters, symbols, and numbers. This is why they are not only used for exterior signs, but also for decorating the interior walls and ceilings. This way, you can create different themes to make your displays catchy and relevant.
Low Cost and Energy Consumption
One of the massive benefits of using neon lights is that they are not expensive, at least as compared to the benefits that they render. Neon lights can easily be maintained for a long period because of their low energy consumption rate and durability. Too often, large corporations producing alternate lighting systems like LED, who have robust marketing campaigns, mislead the public or present incomplete information. When claims are made about the environmental impacts of neon, including energy efficiency and mercury content, one must consider the source of the data. Scientific studies have proven neon's low cost and energy efficiency. These studies show that neon signs are environmentally responsible and, with an extensive color palette, a creative flexible lighting system. 
You can boost up your business to greater heights with the lure of attractive and colorful neon signs. You can even follow up some ideas for your installations from Fire House Neon Signs!
---