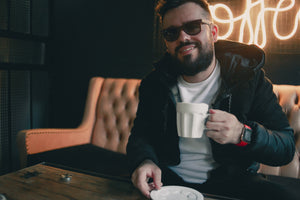 Neon Signs for Fun Around the House
One of the ways to beautify your home is by decorating! This doesn't have to be a difficult or expensive task, just say hi to the newest trend in home décor! Yes, Neon signs!
Neon Signs are a perfect solution to enhance the appearance of your house. These magic lights have been trendy for a while now, especially for parties and storefronts. Now adding to the list is the house.
Neon signs are great decorating items for anyone who loves home décor with a bit of edge. They add a sense of personality and fun for every part of the home. From bedrooms to kitchens, neon signs, no doubt will illuminate and beautify the home.
But how do you decorate your house with neon signs? It all depends on your taste and how artistic you want to make it.
They are usually in the form of artwork or Images, phrases and words, Shape, and so much more!
Advantages of Neon Signs
Some of the advantages of neon lights include:
1. Long Lasting
When you are spending your money on house décor, the satisfaction comes from knowing you won't be replacing it again and again. Neon lights can last for a long time, indefinitely if maintained. This makes them unique and affordable.
2. Illumination
They illuminate and light up everywhere. Neon lights are a way to have fun with your creativity and create your personal space. They also change the mood of the room by making it look good and fascinating.
3. Entertainment
Neon lights can give the perfect feel and atmosphere. If you are organizing a party or bringing your friends over, you can easily use them to set a party mode or movie atmosphere.
4. Motivation
These signs continue to be popular, especially to display phrases, words, mantras that motivate and elevate people's spirits. You can set these types of signs to motivate you to live your best life by hanging them around the house like your working space or bedroom.
5. Flexibility
As said earlier, neon signs can exist as images or objects or phrases. You can also make custom signs based on your ideas, designs, shapes, or area size. These make them flexible to operating different spaces.
6. Low Energy Consumption
These signs are quite energy efficient. Neon signs use electricity to stimulate their lights and can save energy as high as 70 percent.

Ideas to Decorate Your Home with Neon Signs
Want to decorate your home with neon signs? No problem! Here are ways you can use neon lights around your home:
1. Bedrooms
Spice up your bedroom by setting up your ideal mood with neon lights. Whether you want a fun, romantic, serene, party, or cozy feeling, these signs will add the perfect touch to the room.
It could be a sign of your favorite mantra or shape or cartoon hung above your bed and all around the walls. Once other lights are low, your room will continue to illuminate
2. Nursery/ Children's Room
Add a glowing and interesting touch to your kids' rooms with these signs. You can use bright colors to display their names or shapes of their favorite superheroes and shapes. These lights will keep their room captivated and serene.
3. Living Rooms
Neon lights are not only good for the bedrooms; they are also ideal for living rooms too. This part of the house is for socializing, receiving guests and relaxing with your family. You can hang them around the wall, on a table, by the entryway to light up the mood.
4. Kitchens and Dining Rooms
Kitchen and Dining rooms are also great parts of the house to decorate. Neon lights will embellish and keep the home colorful. There are signs with eating phrases or signs that will be great for the kitchen and dining rooms.
5. Working Spaces
If you work from home, neon signs are a way to spark your creative energy. They can help with inspiration and keep your little corner dazzling so that you are motivated to get the work done.
6. Bathrooms and Closets
Although this isn't as common as the parts mentioned above. Bathrooms and closets will do well with neon lights too.
Final Thoughts
You're never going to regret using neon signs around your home. In fact, they are must-have accessories in the home. You can use them to beautify and personalize the home to your taste.
Apart from decorating the homes, they also help create a serene environment. They can also be a way to motivate or spark your creativity or mood.
Your living rooms, working spaces, kitchens, and every corner of the house are ideal places to have these beautiful elements.
Start getting creative with neon lights now. Choose from the different designs, shapes, colors, and light up your homes with these pieces of magic.
---